Johnston will host Kindergarten tours on Thursday, March 23 from 10:00-12:00. Please call the office for an appointment: 828-232-4291


Buncombe County Schools is hosting an Educator Career Fair on Saturday, March 4, 2023, from 9 am - 12 pm. Location: 175 Bingham Road - Asheville, NC - Use entrance B. We are hiring Elementary, Intermediate, Middle, and High School Teachers for the 2023-24 school year and we want to meet you! Register at
https://bit.ly/BCScareers
. We look forward to seeing you soon!

Johnston Elementary readers are rounding the corner to the finish line. We are so proud of them! Would you please share Read-A-Thon with all your friends and family to support our hardworking readers one last time? Our readers want to finish strong!
https://www.read-a-thon.com/readers/tool/xreEfc/2
Thanks so much, Johnston Elementary

You are invited to Kindergarten tours at Johnston! February 23, 2023 - 4:00 pm-6:00 pm or March 23, 2023 from 10:00am-12:00pm. Please call the school at 828-232-4291 for an appointment.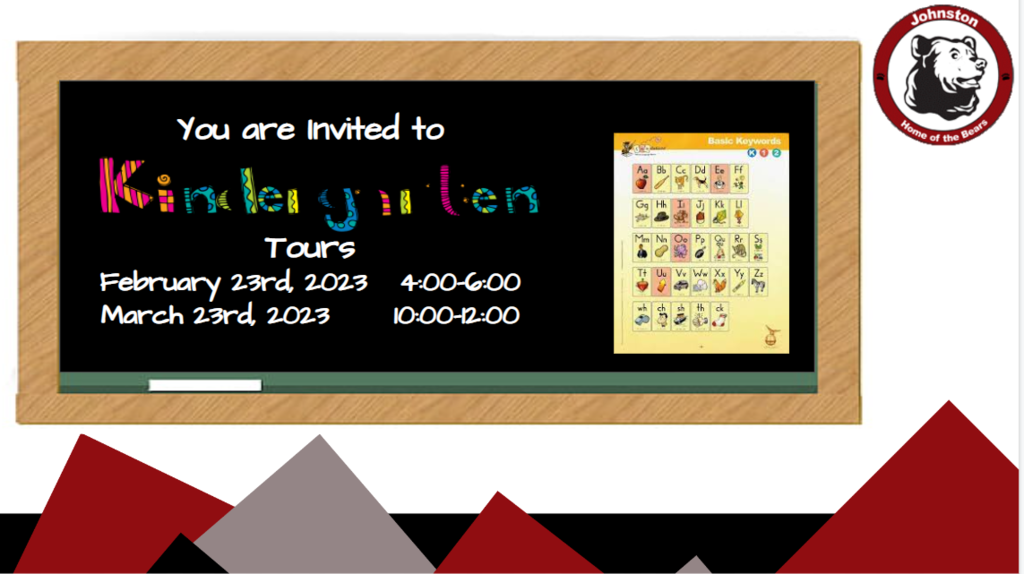 Erwin Community Nights featuring Homework Diners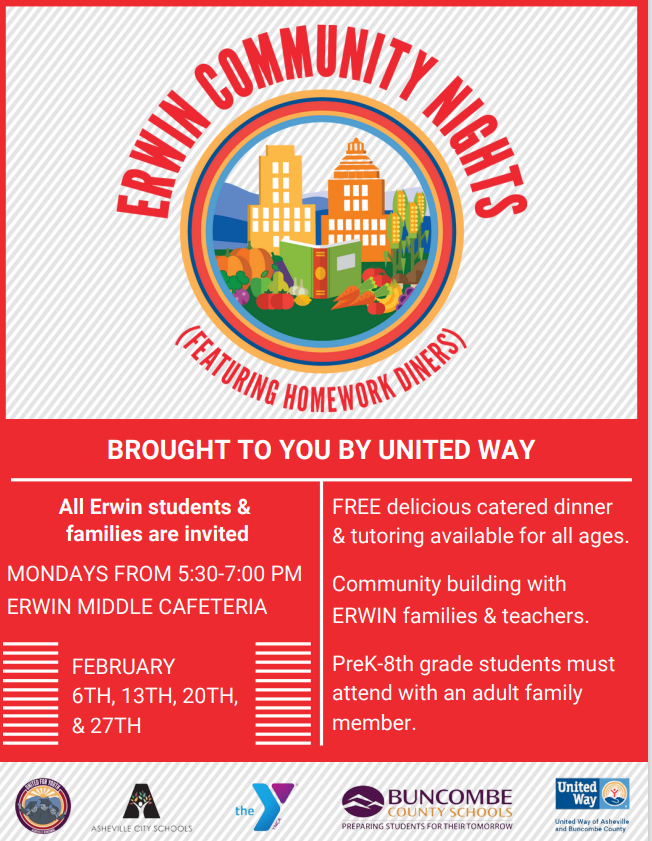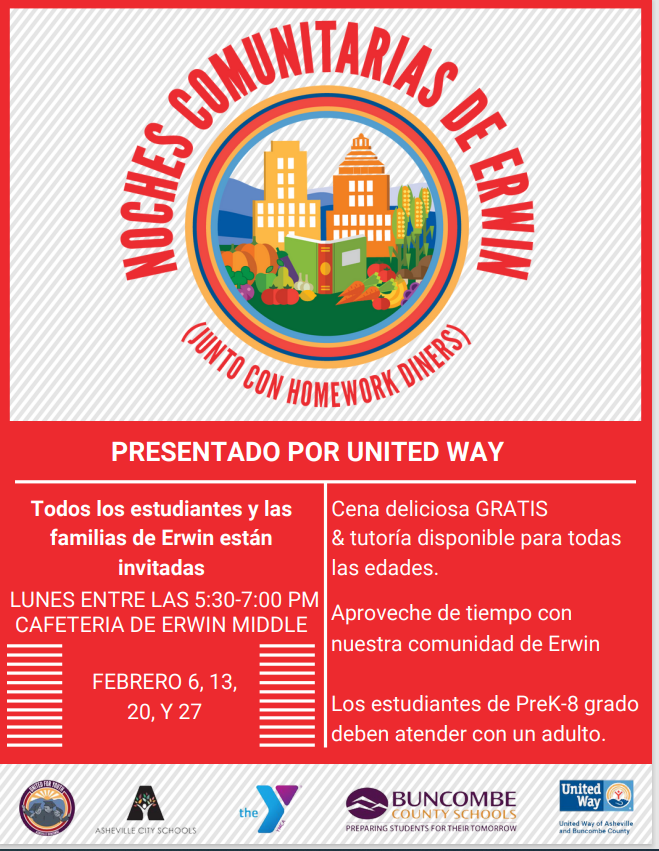 Johnston Elementary families, we are holding a Read-a-thon and we really need everyone to participate. If you have not already done so, please click on this link to activate your reader's personal page:
https://www.read-a-thon.com/readers/r/xreEfc
Activation takes less than a minute. Just by doing so you can help us meet our fundraising goal. Thanks so much, Johnston Elementary

Please support our Girl Scout Troop.

All Buncombe County Schools will operate on a two-hour delay for students tomorrow, January 13.

Johnston Elementary has decided to hold a Read-a-thon this year! Read-a-thons actually get your reader excited about reading and it gives friends and family the opportunity to encourage your child to read even more. Our Read-a-thon starts Wednesday February 1, 2023. About one week before our Read-a-thon starts we will send home instructions on how to activate your reader's personal page. This is where you will be able to view and record their progress. We encourage you to activate your reader's account today by clicking on
https://www.read-a-thon.com/readers/r/xreEfc/1
and following the simple instructions. We've chosen Read-a-thon because it will not take much of your time, gives your child a reason to read and helps in the development of stronger reading skills. We hope EVERYONE participates. Thanks so much, Johnston Elementary

Monday, January 2 will be an ASYNCHRONOUS day at Johnston Elementary. Please see your email from BCS for more details. The YMCA will not be operating at Johnston on this day. Lunch will still be available for all BCS students The Erwin district meal sites are Emma and Leicester elementary schools.

The book fair is coming to Johnston!! December 5-9 in the library. Students will have the opportunity to shop during their regular library time. Please also join us as we remain open during Pajama Reading Night on Monday, December 5 starting at 5:00.

We're thankful for our students, teachers, families, and staff who make our schools shine every day! May you have a safe and restful Thanksgiving holiday. 🦃🍊🍁🍂❤️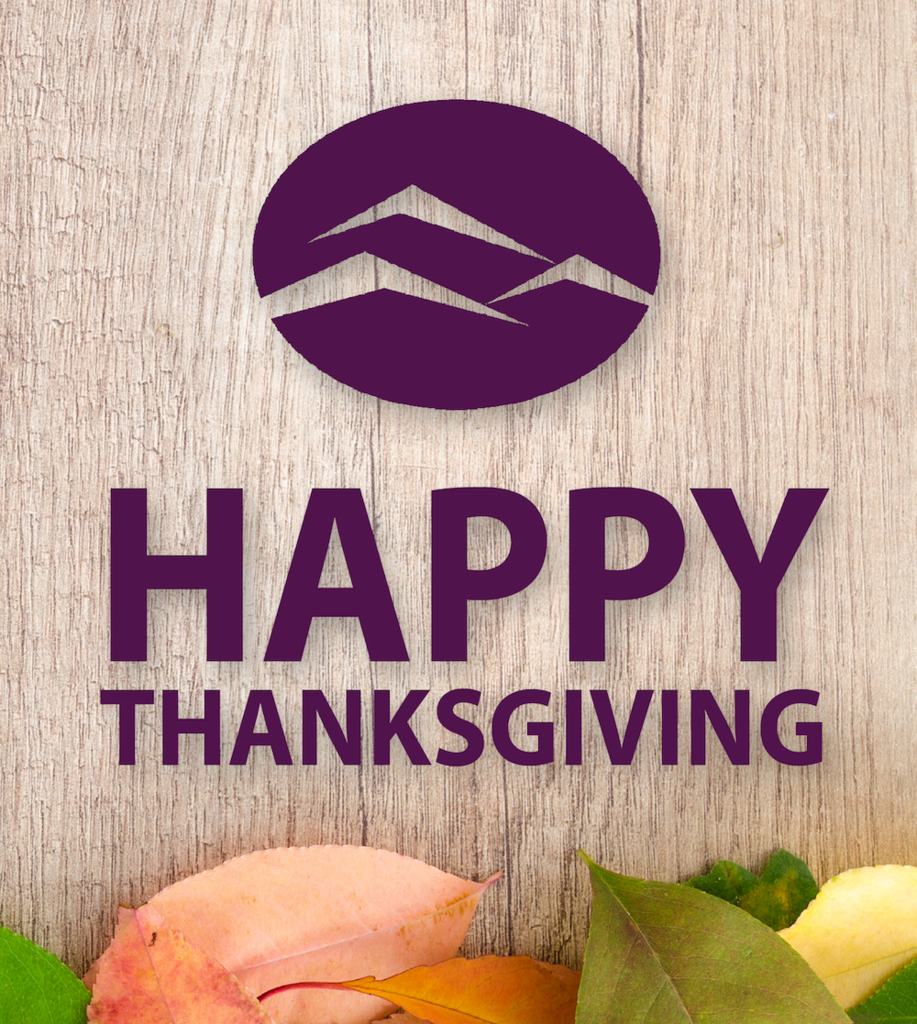 November 9 and 10 are Johnston days at Papa Johns! Use the promo code JOHNSTON when placing your order and our school will receive 15% of the sale. Offer good at the following locations: West Asheville, North Asheville, Merrimon Ave., and Hendersonville.

There will be no school on Tuesday (11/8) or Friday (11/11). But the library will still be open until 5:00 on Wednesday (11/9). See you there!!

The Johnston Library will be open until 5:00 today (and every Wednesday)! Join us for fun, door prizes, important information , and SNACKS!

Don't forget! The Johnston library will be open from 3:00-5:00 on Wednesdays starting THIS WEEK. We will have books, prizes, and fun for students; helpful information for grown-ups; and snacks for ALL.

Starting November 2, the Johnston Library will be open from 3:00-5:00 for family visits. Come join the fun!

This Friday, October 28, is MISMATCH DAY at Johnston. Bring $1 for an Eblen Pumpkin and join the tacky fun!

A photographer from Strawbridge Studios will be at Johnston on November 3 for retake photos.